Captain Website
... stuff about the internet
Installing or Changing you WordPress Theme
Log in to your WordPress Dashboard, you will see your main menu on the left. Scroll over Appearance and a new menu should open up with various options – click 'themes'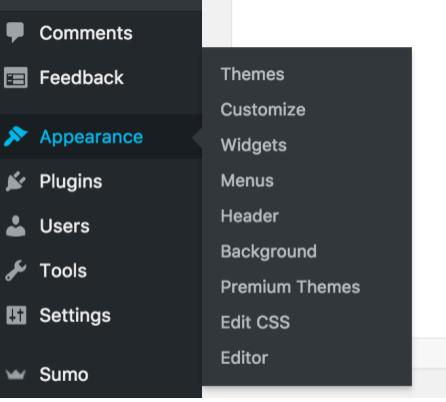 This will take you to the Appearance section of your site where you can make various changes to how your wordpress site looks. To find a new theme, choose Add New. (This will be at the bottom of your current themes.
You can search for a new theme by clicking the Feature Filter, and sort through the themes by color scheme, layout, features, and much more. There are options for free or paid for themes.
Once you choose a theme that you like, click the Install button that appears when you hover your mouse over the theme..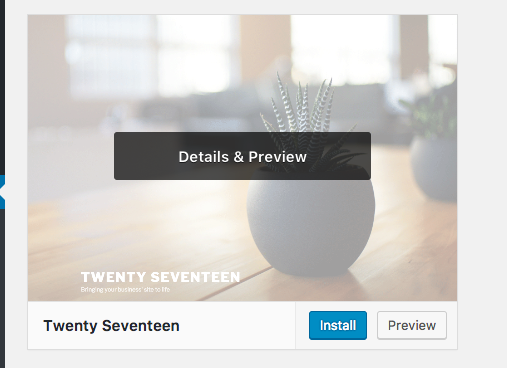 Now that the theme is installed, you need to click 'Activate' to immediately make your site start using this theme. If you want to choose another theme instead simply start over.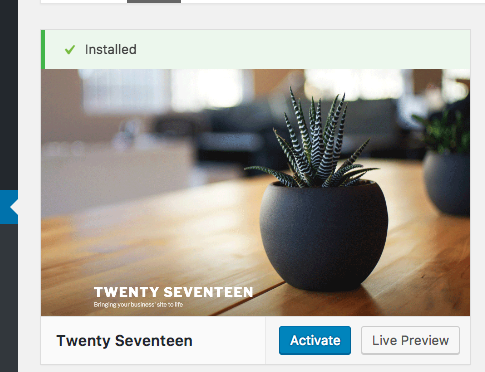 INSTALLING A THEME
You may have already bought or downloaded a them you want to use- you can install it the following way.
When you get to the Appearance section and click Add New, you will choose the option 'Upload Theme '.
The theme folder needs to be in a .zip format – downloaded themes usually are so don't unzip it.
Choose Browse and locate the theme (zip file) you want to use on the drive of your computer.
Then click Install Now. Once the theme is installed, you can click Activate and your site will now be using that theme.

ABOUT THEMES:
There are literally thousands of wordpress themes out there – some free, some paid for, some good and some bad. You can spend a lot of time searching for something suitable, but save yourself a great deal of time and effort and take a look at Elegant Themes and what they have to offer – Without a doubt the best selection of wordpress themes at the best price.
Pay just one low price and you get access to their entire collection of themes and plugins – 87 amazing themes and 3 awesome plugins, including Divi, the ultimate WordPress Theme and Visual Page builder. This site is built using Divi theme and it's integrated plugins and modules – truly an awesome wordpress theme. Visit Elegant Themes for more info.